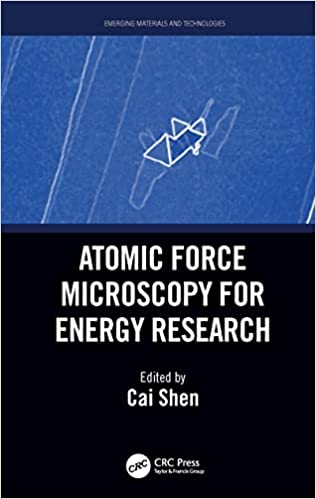 English | 2022 | ISBN: 103200407X | 457 pages | True PDF EPUB | 104.36 MB
Atomic force microscopy (AFM) can be used to analyze and measure the physical properties of all kinds of materials at nanoscale in the atmosphere, liquid phase, and ultra-high vacuum environment. It has become an important tool for nanoscience research. In this book, the basic principles of functional AFM techniques and their applications in energy materials-such as lithium-ion batteries, solar cells, and other energy-related materials-are addressed.

FEATURES

First book to focus on application of AFM for energy researchDetails the use of advanced AFM and addresses many types of functional AFM toolsEnables readers to operate an AFM instrument successfully and to understand the data obtainedCovers new achievements in AFM instruments, including electrochemical strain microscopy, and how AFM is being combined with other new methods such as infrared (IR) spectroscopy
With its substantial content and logical structure,Atomic Force Microscopy for Energy Researchis a valuable reference for researchers in materials science, chemistry, and physics who are working with AFM or planning to use it in their own fields of research, especially energy research.
Please Download Link Hight Speed | Support Download Unlimited Speed
Direct Link Download