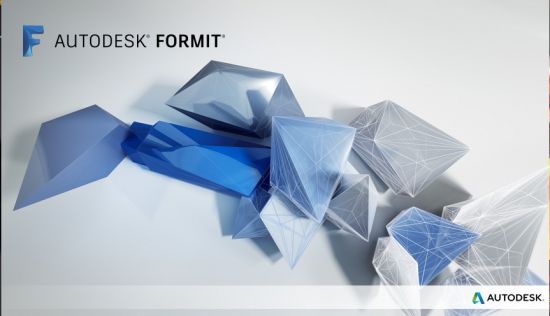 x64 | File Size: 994 MB
Use Autodesk® FormIt® to capture building design concepts when ideas occur. Take advantage of accurate and easy solid modeling, organize your ideas in Groups and Layers, and get real-world site information, such as satellite images, to correctly orient and analyze your designs with shadows, Solar Analysis, and Energy Analysis. Move your preliminary designs to centralized data storage for access and refinement in Autodesk® Revit® software or other software.

FormIt + Revit for 2022 3D Sketch, Send To Revit, and Import CAD
-The FormIt + Revit connection is all-new with this release, bringing big changes and highly-requested features.
-This is just the start of something amazing: We'll be building on this new architecture in future releases.
3D Sketch Button
Launch FormIt Directly from Revit
-FormIt is now accessible directly from Revit, no Add-In required! (FormIt for Windows only)
-In the Massing & Site tab, you'll find a new 3D Sketch button, which will launch an instance of FormIt for Windows 2022.0
Send to Revit Button
-A Direct Connection Between FormIt + Revit
-When launched from the 3D Sketch button in the Revit ribbon, FormIt 2022 will be connected to the Revit project from which it was launched, unlocking another highly-requested feature: the ability to send FormIt geometry directly to Revit.
-When connected to Revit, you'll notice a new button in the FormIt toolbar: Send to Revit. Similar to the 3D Sketch button, Send to Revit allows you to send some or all of the FormIt model back to the Revit project that initiated this FormIt session. Iteration between FormIt and Revit has never been easier!
Import CAD Support for FormIt (.axm) Files
Of course, you may want to get FormIt data into Revit without launching a FormIt session. To this end, we've added support for FormIt (.axm) files in Revit's Import CAD dialog, replacing the former "Import FormIt to RVT" button in the old Add-In.
FormIt to Revit: Import Performance
-Underpinning all of these changes is a brand new data conversion process, which drastically improves the performance of converting FormIt geometry into Revit.
-When converting large FormIt models into Revit, you can expect the process to be 10x to 30x faster, with no need to break up the model into smaller chunks as before. In addition, geometry and material fidelity between the two apps is as good or better with this new system than previously.
FormIt Converter
As a result of these changes, we've moved some features out of the old FormIt Converter Add-In, and we'll be evolving the remainder of the Add-In over time.
Be sure to take a look at our FormIt + Revit integration page for workflows and more details on what's changed.
FormIt + Dynamo for 2022
-Better Performance, Watch Node Support, and New FormIt Nodes
-The FormIt + Dynamo connection takes a big step forward for 2022, featuring significant performance improvements, new nodes and node support, and user interface enhancements. (FormIt for Windows only)
Faster Iteration from the Properties Palette
-When running a Dynamo graph from the FormIt Properties palette, the Dynamo instance computing the results is now kept active for the remainder of the FormIt session, resulting in huge performance gains for subsequent runs. Iteration from the Properties palette has never been faster!
Watch Node Support
-If you've ever wanted to view non-geometric results from a Dynamo graph in the FormIt interface, this update is for you!
System Requirements:
OS:Microsoft® Windows® 8, 8.1, or 10
CPU:Intel® Pentium®, Xeon®, or i-Series processor or AMD® equivalent with SSE2 technology. Highest affordable CPU speed rating recommended.
Memory:4 GB RAM minimum, 8GB or higher recommended.
GPU:A discrete NVIDIA or AMD GPU that supports OpenGL 4.2 and DirectX 11 or higher is strongly recommended
Space:1GB
Whats New
HOMEPAGE

Download From Rapidgator
Download From Nitroflare
Download From Uploadgig
Direct Link Download